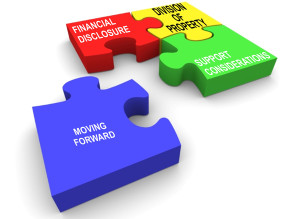 How you decide to proceed through this difficult time is up to you. Whether working as a couple or as an individual, Financial Divorce Solutions is able to give you clear financial options so the decisions made today help to protect your future financial security.
Flexible scheduling is available to meet your personal needs.  Contact us to arrange a meeting.
Financial Divorce Solutions will analyze personal and business financial issues, as well as the tax implications related to divorce, and provide personalized future outcome projections. The scenarios below illustrates how future lifestyle settlement projections will help individuals achieve the best possible settlement outcome, given their personal situation.
Detailed reports show:
Assets as of Separation Date (all "property")
Budgets for Both Parties
Proposed Equalization
Support Considerations
Effects of Choices in the Years Ahead
When legal and financial professionals work together to develop comprehensive solutions, it can reduce the level of emotional stress often associated with divorce.
Click here to learn more about Collaborative Family Practice as a potential solution.
An alternative solution process called Family Mediation is a voluntary, consensual process. A neutral person helps clients discuss and resolve family issues. Family mediation allows the parties to create a mutually acceptable agreement. Click here to learn more about Family Mediation as a potential solution.
Financial Divorce Solutions is accredited and has specialized training in the financial intricacies of divorce, making them uniquely qualified to offer strategic guidance to lawyers and their clients.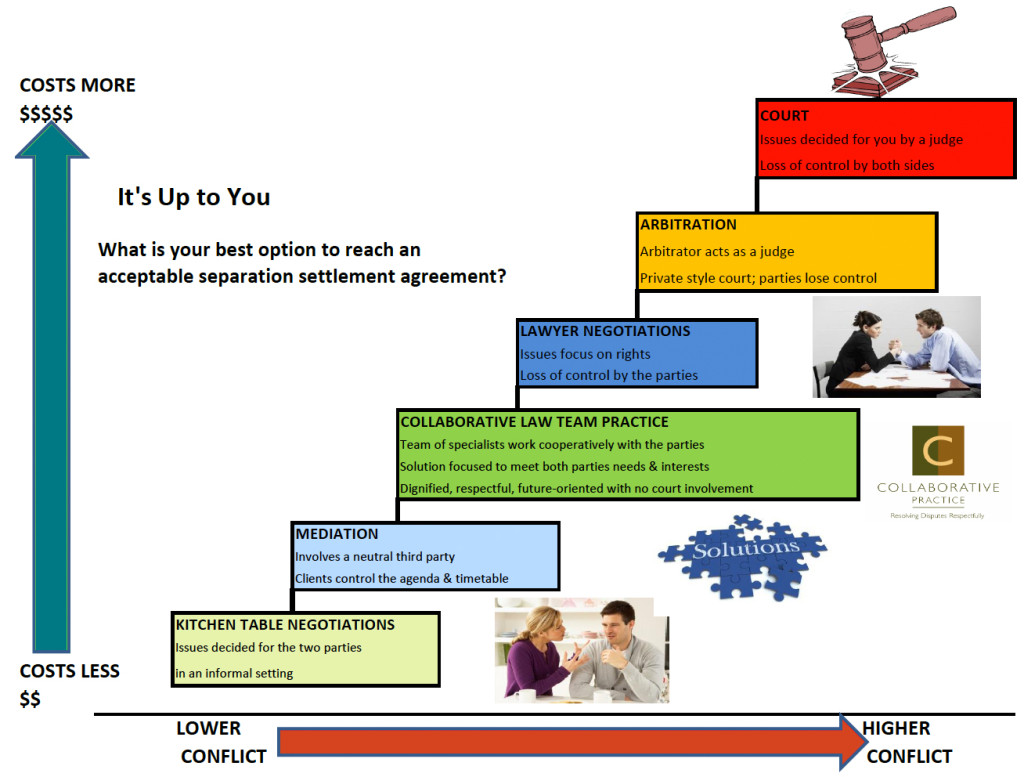 Please click on the image to zoom in.